Are you ready for a journey that combines swords, sorcery, and... Slash?! If so, you're in for a treat as the cult classic movie franchise Deathstalker returns like never before. Vault Comics, in partnership with the legendary rocker Slash of Guns N' Roses, Shout! Studios and Raven Banner Entertainment is set to take you on an epic ride into the heart of '80s fantasy with a modern twist in a new comic adaptation.
"I'm excited to be kicking off a new era of Deathstalker. From Tim Seeley, artist Jim Terry, writer-director-creature FX-wizard Steven Kostanski, and myself, our Deathstalker is a reimagining of that fine specimen of 80s sword and sorcery. With fantasy, you get a little of everything: horror, magic, sex, thrills, blood, guts, swords and weirdness. You know—all those things you can't look away from. And that's what we're bringing. So—please—if you share my love of all things wicked, check it out!"
– Slash
The project is gearing up for a launch in October through a Kickstarter campaign, offering a deluxe, oversized hardcover edition of the comic. But that's not all - in 2024, you can also get your hands on single-issue comic books and trade paperback formats, available in comic book stores and bookshops everywhere.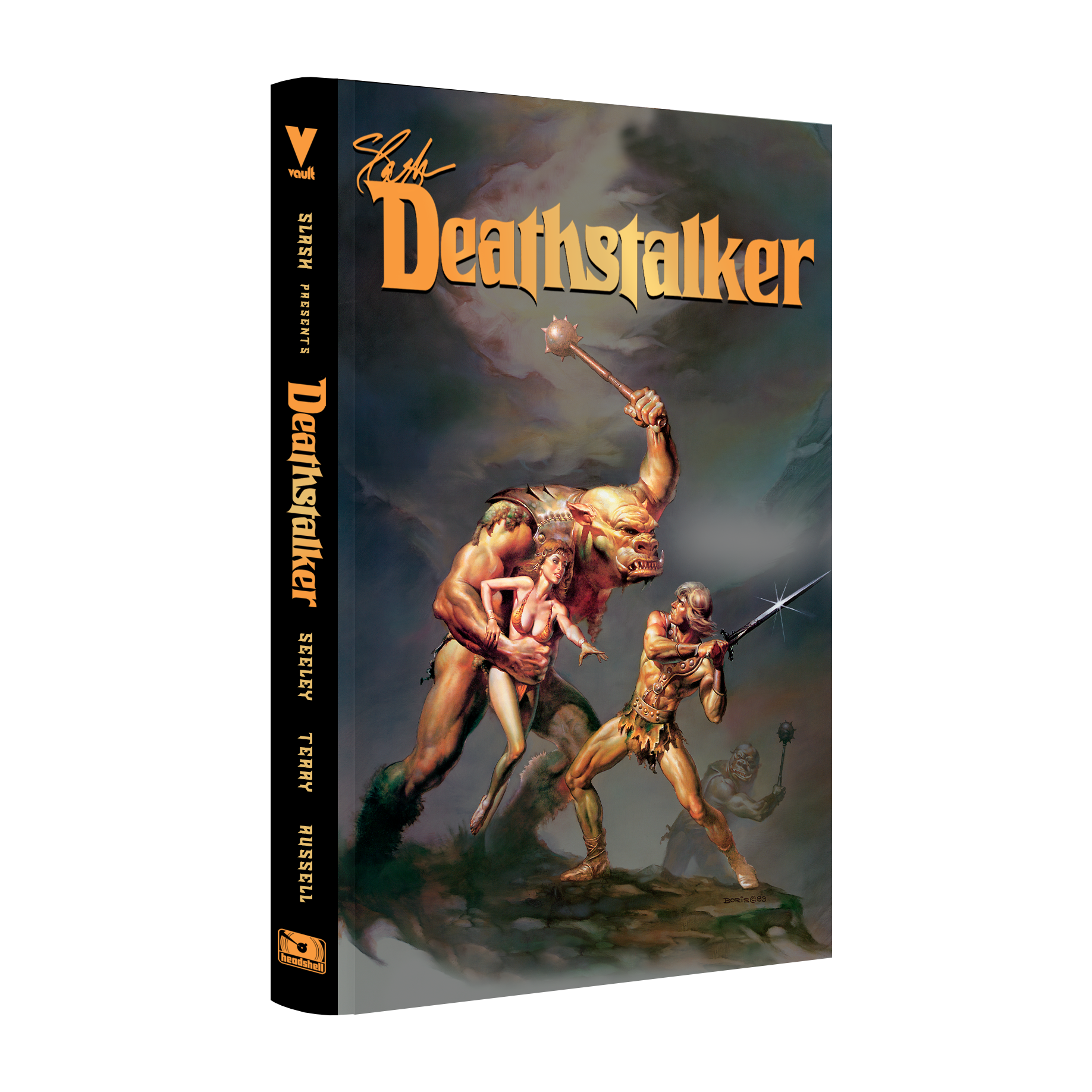 "We obviously adore sword and sorcery at Vault," said CEO Damian Wassel. "So, when Slash approached us with the opportunity to relaunch a cult classic of the genre together with Steven Kostanski, and our friends at Shout! and Raven Banner, we couldn't say no. The whole idea of this project is to balance nostalgia for the so-bad-it's-good fantasy filmmaking of the 1980s with the storytelling sensibilities of our time. There's no one we could trust more to turn that into a wickedly hilarious, fantastically epic comic than Tim Seeley and Jim Terry."
So, if you're a fan of all things wicked, if you're ready for an adventure that combines the best of the past with the creativity of the present, then keep an eye out for the Deathstalker Kickstarter campaign. Join Slash and the entire creative team in bringing this epic vision to life. Sign up to stay notified and be a part of something truly extraordinary.
Get your copy now by visiting the Kickstarter page: Kickstarter - Slash Presents Deathstalker.
Get ready to embark on a journey like no other. Deathstalker is back, and it's more thrilling and wicked than ever before!
---
---