We're thrilled to announce our presence at this year's New York City Comic Con, and we've got a lineup of excellent signings and exclusive product specials that will make your convention experience unforgettable. Join us at Booth #3301 from October 12th - 15th!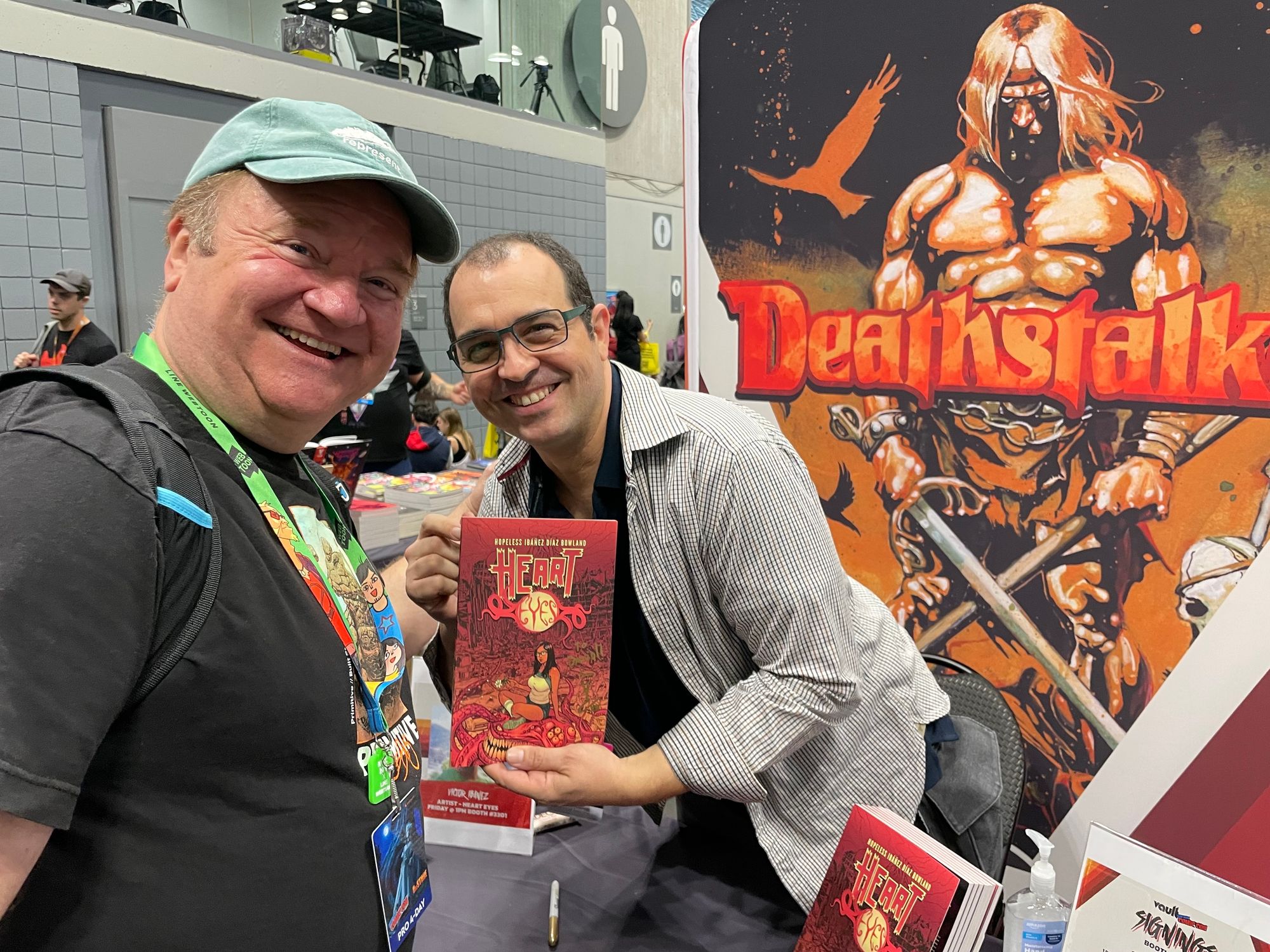 Meet your favorite creators up close and personal! We've lined up an impressive roster of artists and writers for exclusive signing sessions. Get your comics personalized, snag limited-edition covers, and chat with the talented minds behind your favorite stories.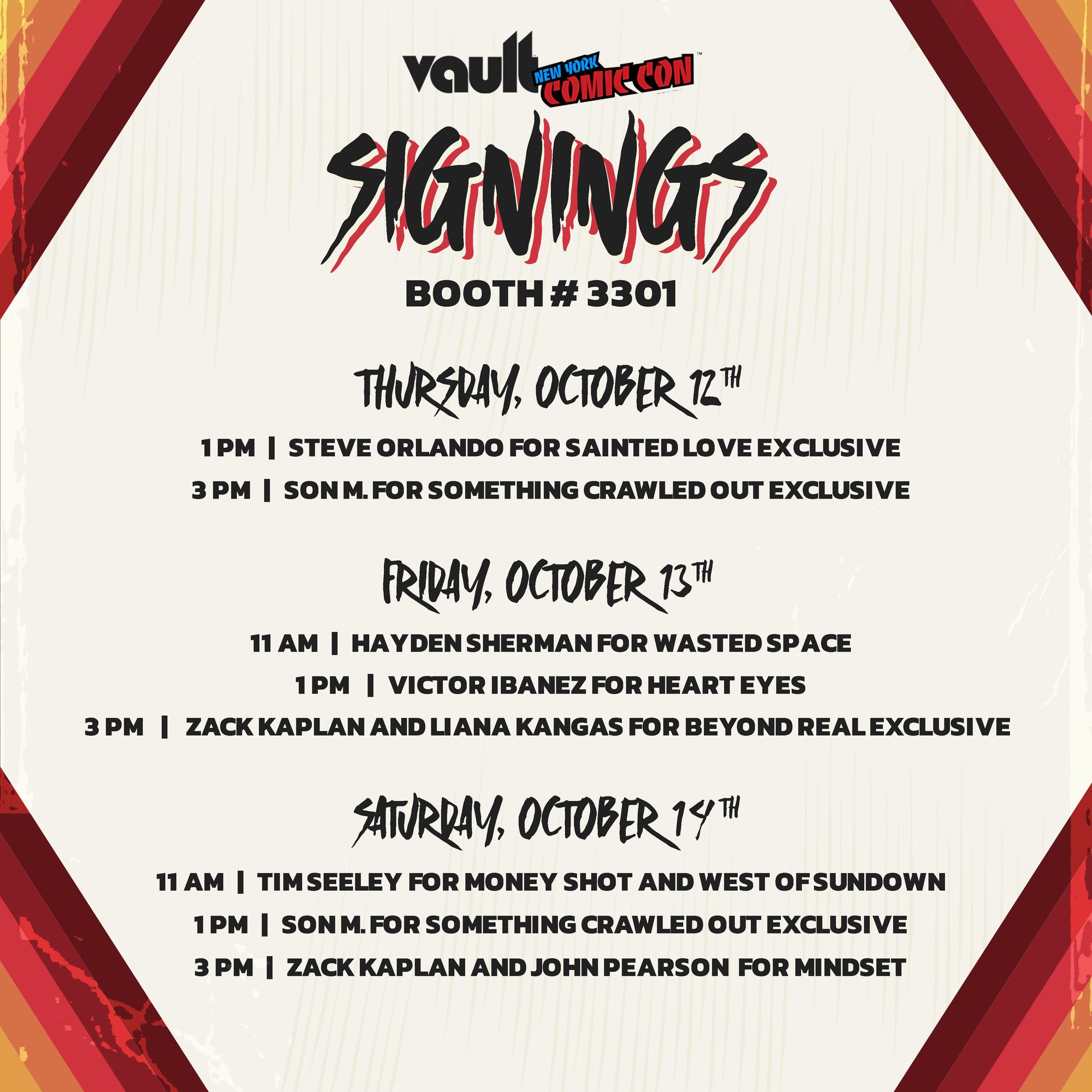 PRODUCT SPECIALS
Dive into a treasure trove of exclusive products, limited-edition variants, and convention-exclusive merchandise. Whether a seasoned collector or a casual reader, you'll find something special to add to your collection this year at NYCC!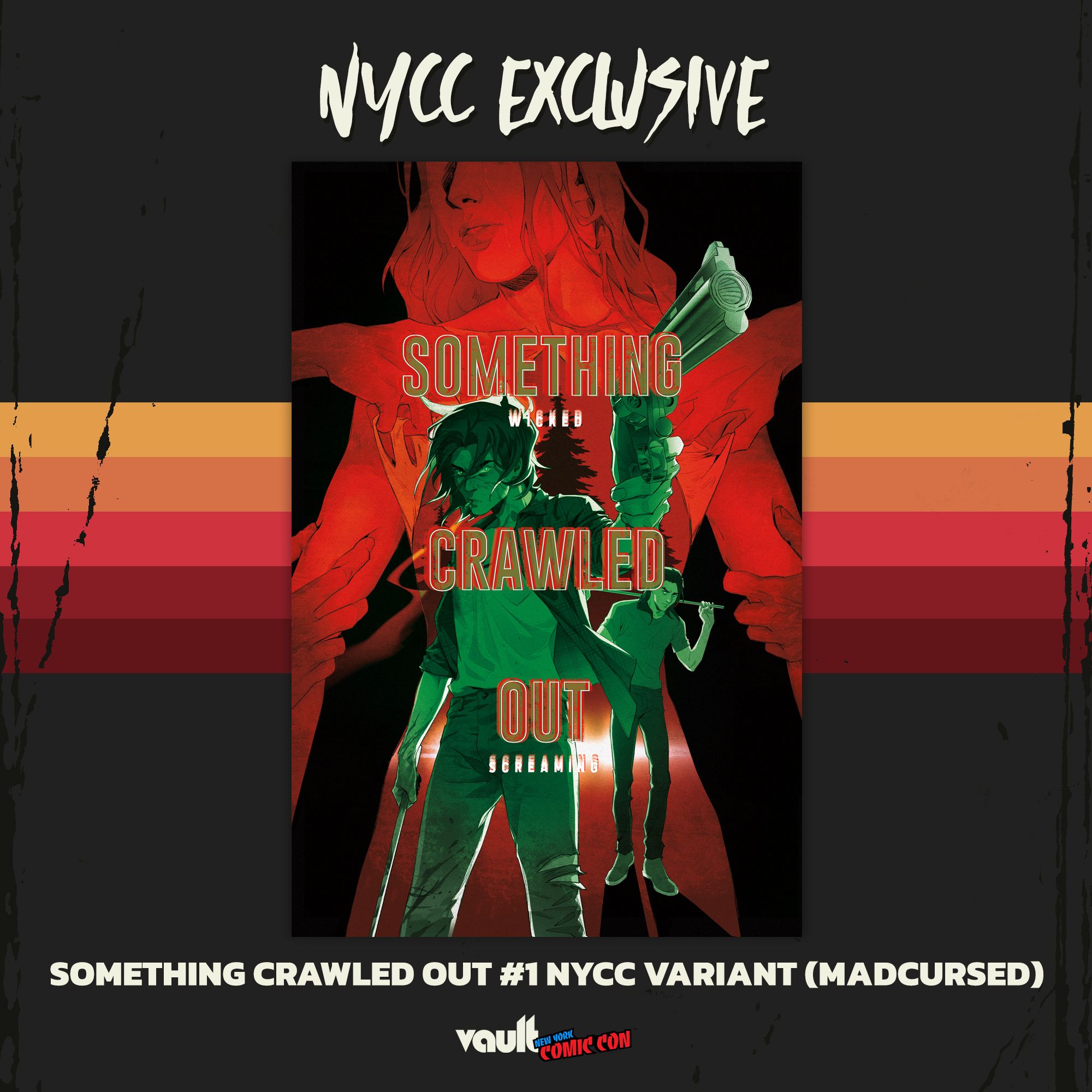 SOMETHING CRAWLED OUT #1 EXCLUSIVE

Unveil the sinister secrets with Something Crawled Out #1's NYCC Exclusive variant, showcasing the chilling artistry of MadCursed - a must-have for horror enthusiasts, with only 100 copies available. Get your copy SIGNED on Thursday at 3 PM and Saturday at 1 PM!
The Story:
When her younger sister fails to come home, Eddie and her best friend Rainer unearth a web of missing girls and rotting bodies.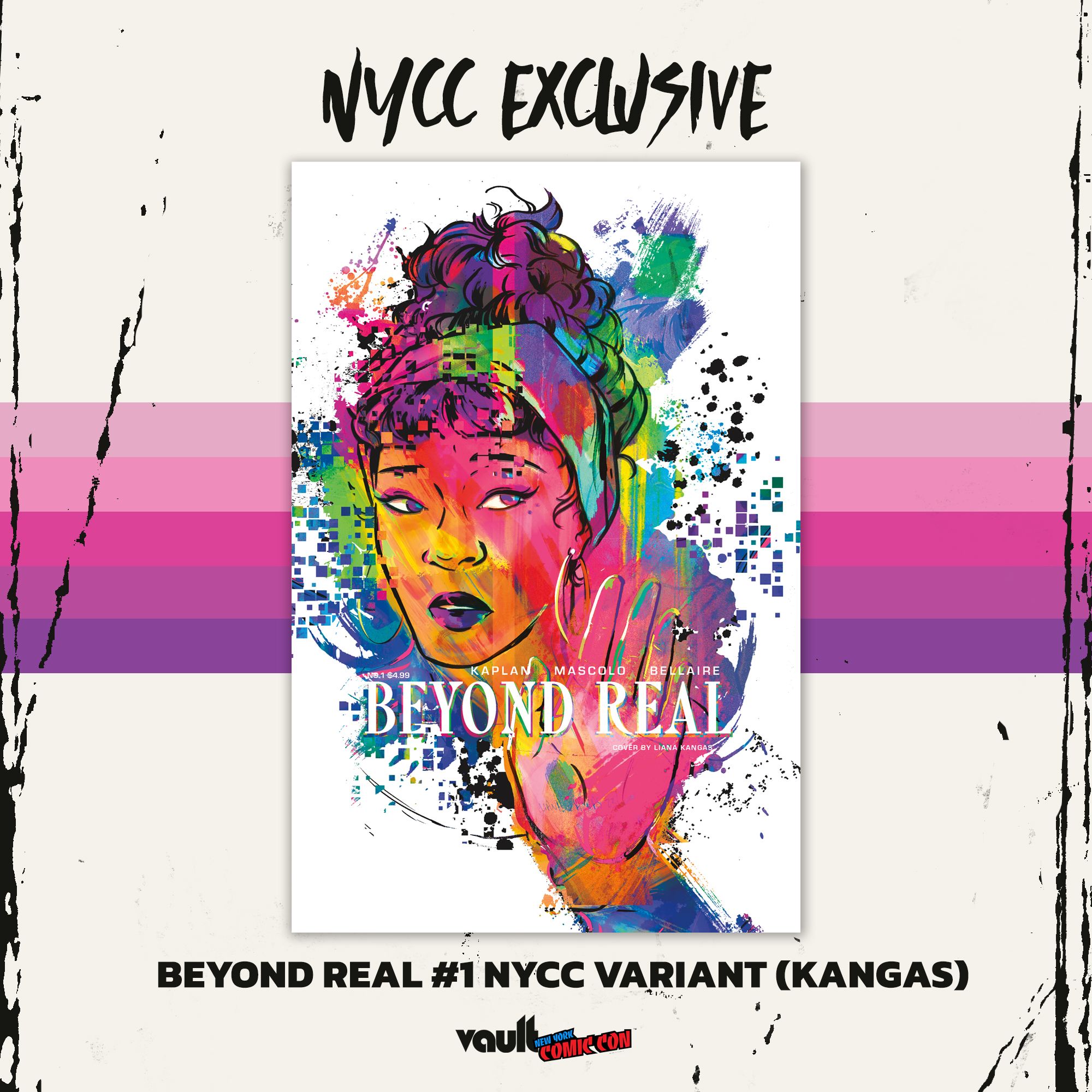 BEYOND REAL #1 EXCLUSIVE

Beyond Real #1's exclusive NYCC variant featuring Liana Kangas' stunning artwork - limited to just 100 copies. Get your copy SIGNED on Friday at 3 PM!

The Story:
An artist's discovery. When struggling artist June is injured in a severe car accident that leaves her boyfriend in a coma, she begins to experience strange visual phenomena.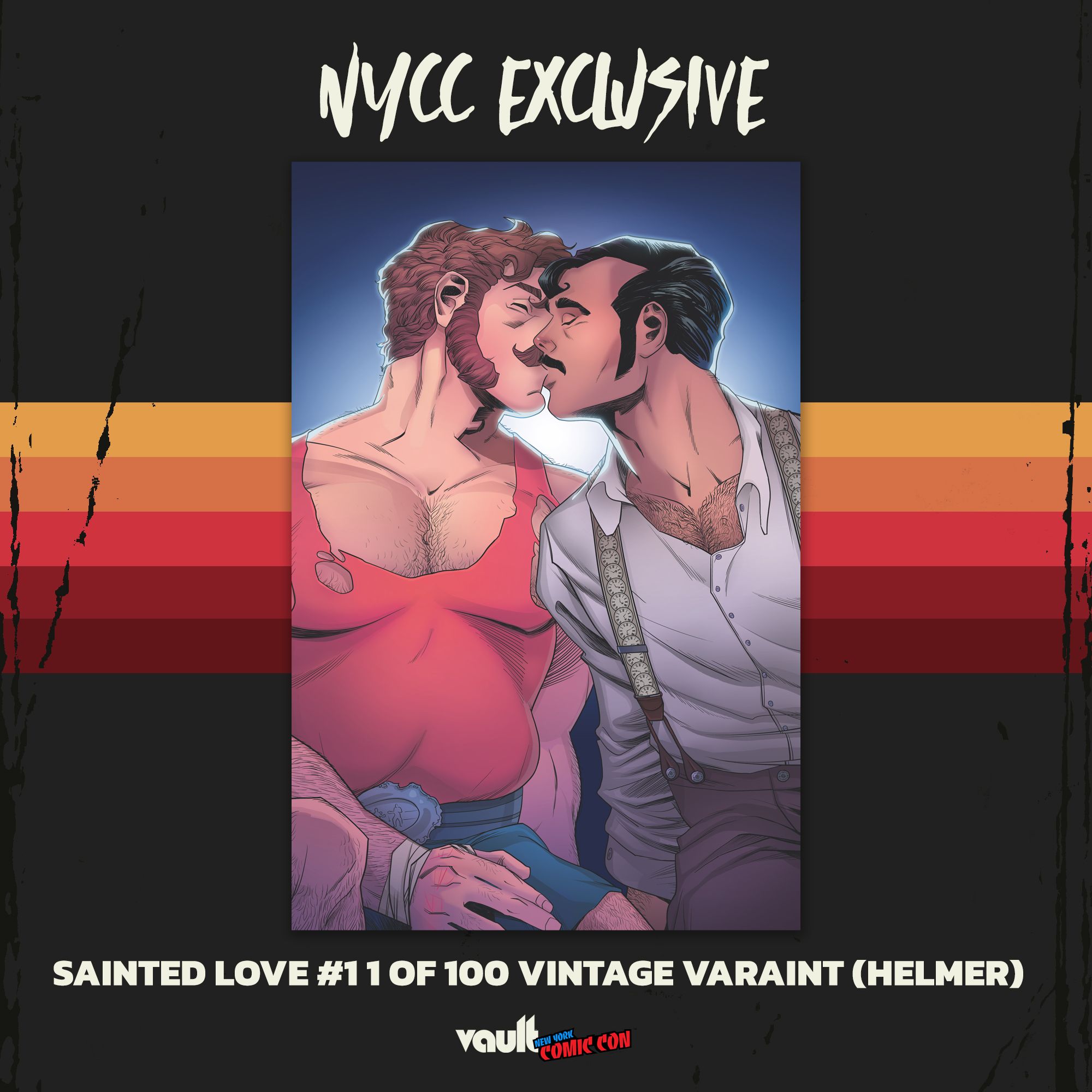 SAINTED LOVE #1 EXCLUSIVE

A limited-edition Sainted Love homage cover to Superman: Son of Kal-El, crafted by Der-shing Helmer. Just 100 of these exclusive covers are in existence, and only 40 are up for grabs. Don't miss the chance to own this rare cover at NYCC. Get your copy SIGNED on Thursday at 1 PM!
The Story: Get hurled across time with Irina and Wolf as they encounter famous queer people throughout history and fight back against all who would see their names and love erased!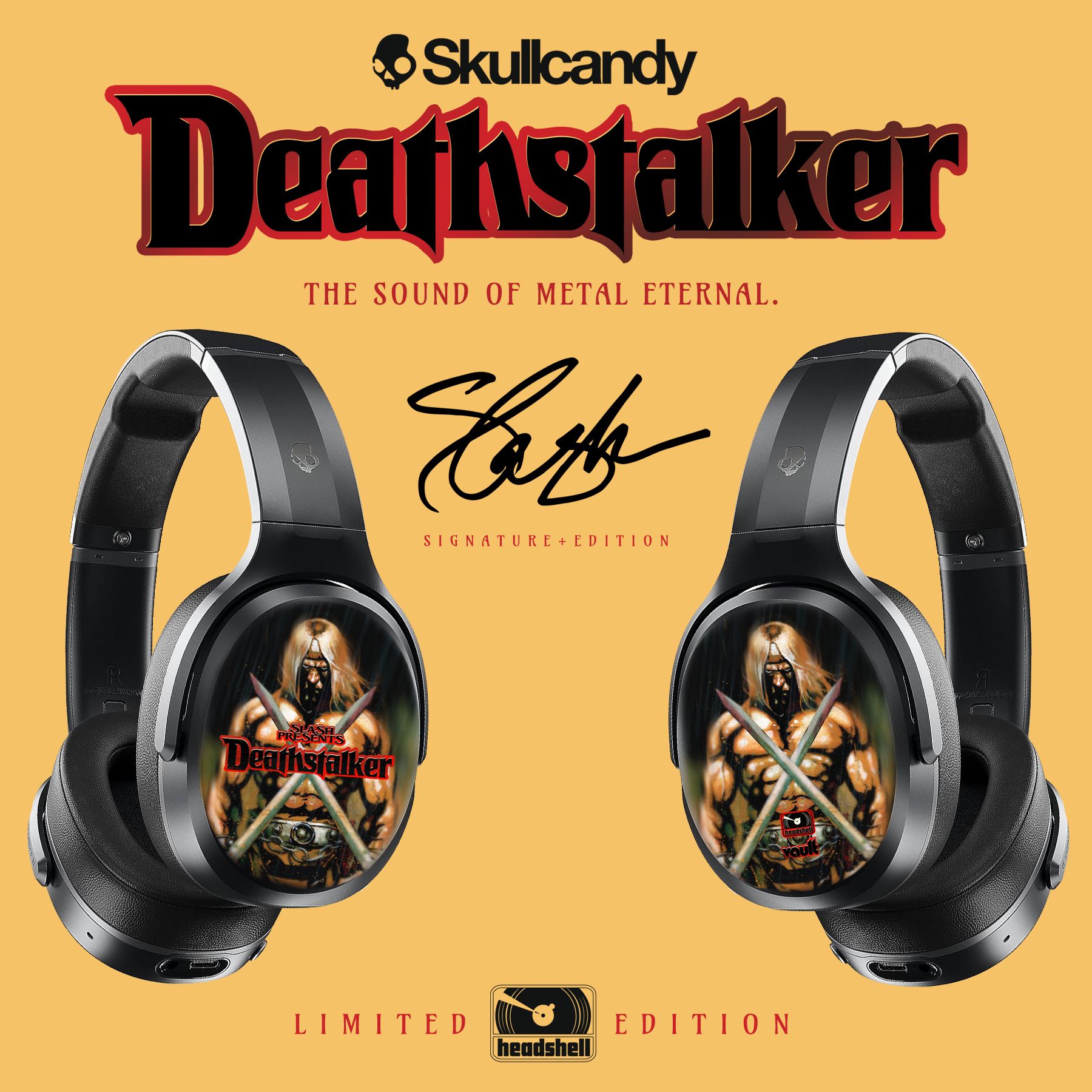 WIN HEADPHONES, SIGNED BY SLASH!

For every $75 you spend at the Vault NYCC, you'll receive one (1) entry in our daily giveaway of Skullcandy Crusher ANC 2 Sensory Bass headphones SIGNED by Slash Himself! Featuring Nathan Gooden's art on custom-printed ear caps! A drawing of all qualified entries will take place daily at 6:30 PM Thursday-Saturday and 4:30 on Sunday at the Vault Booth (#3301). You must be present to win. Two (2) pairs will given away each day, so keep coming back each day for your chance to win!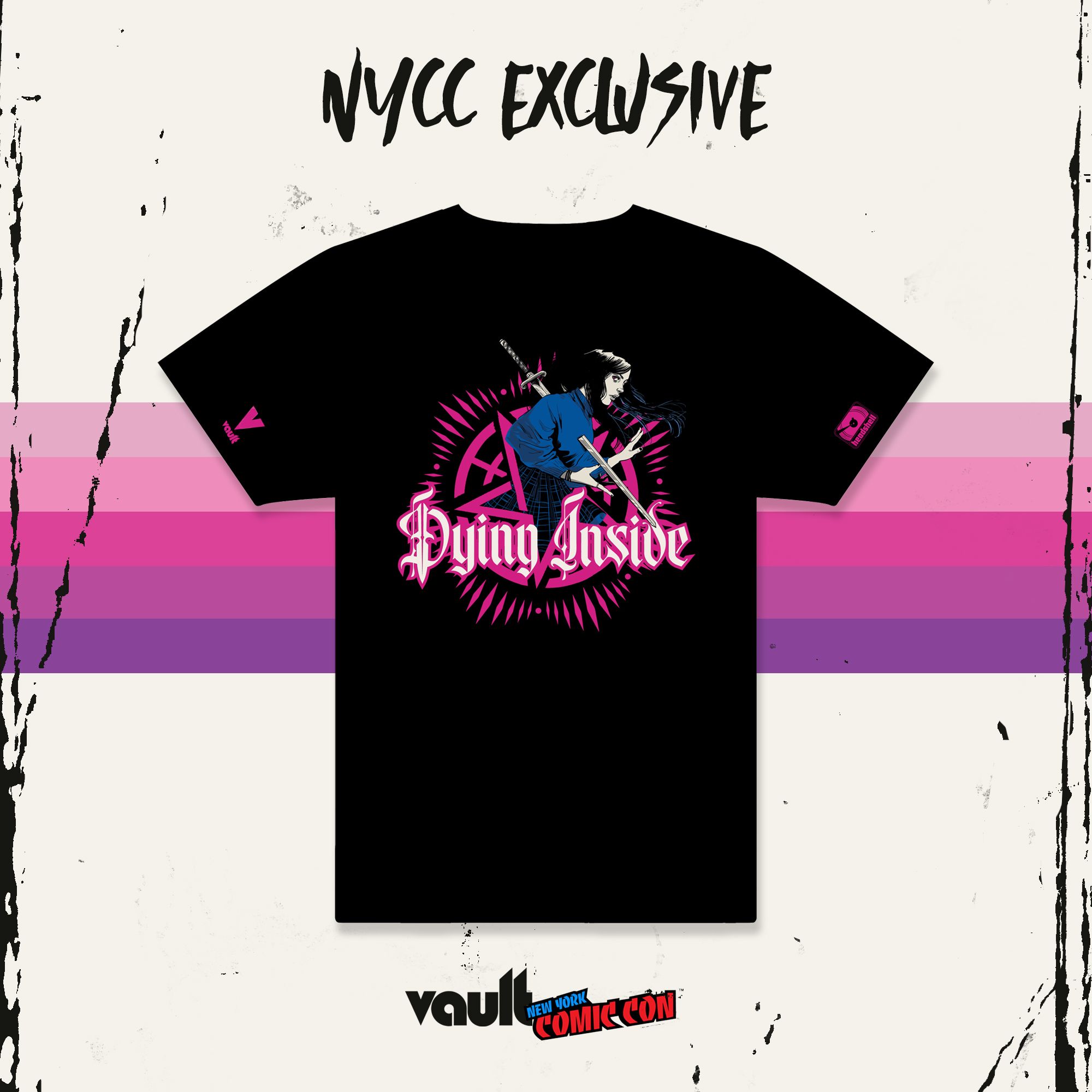 DYING INSIDE TEES
Attention all Fall Out Boy's Pete Wentz superfans! NYCC brings you an exclusive Dying Inside t-shirt, with only 200 of these collector's items ever made. Grab yours before they vanish into Headshell history!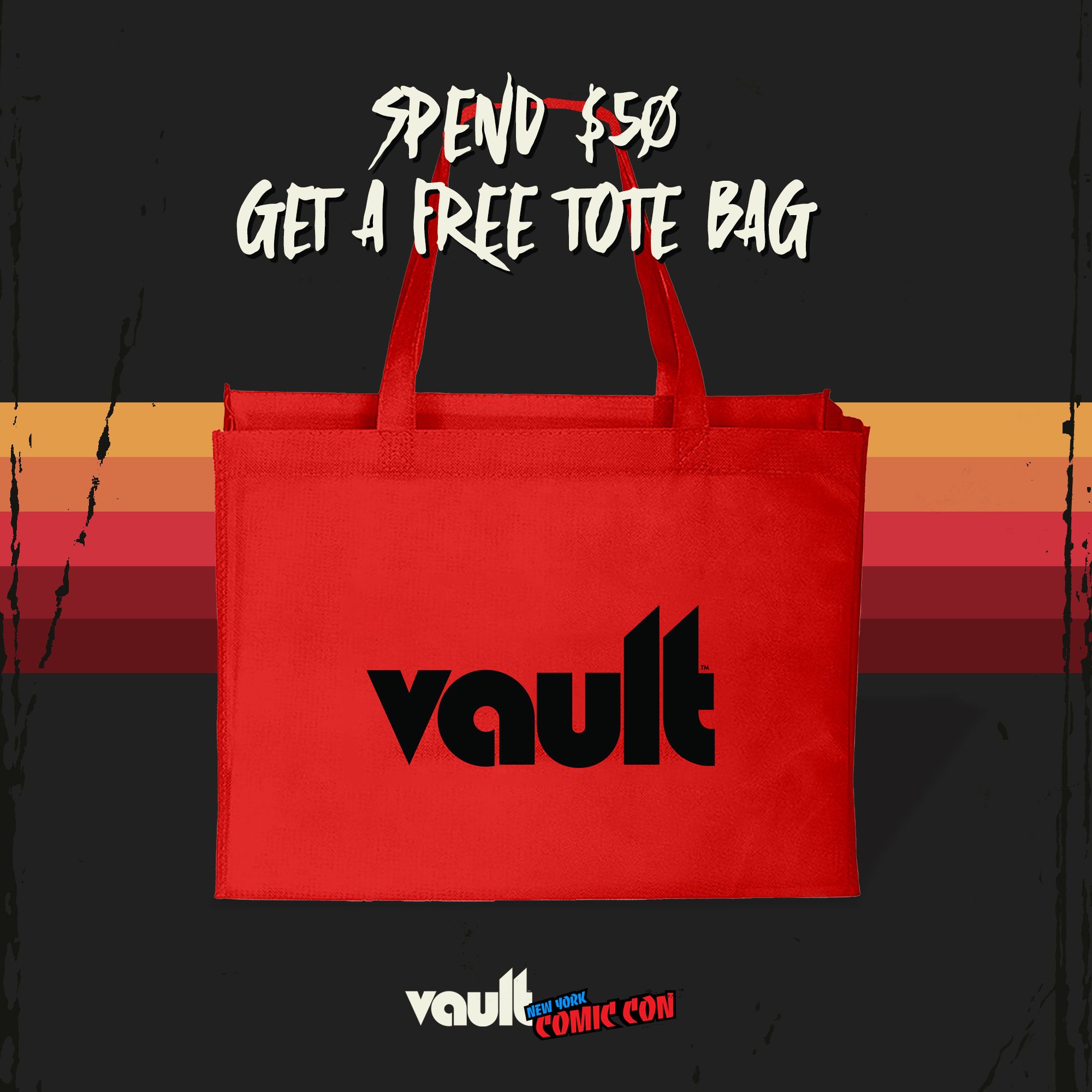 FREE TOTE BAG AT NYCC
Get a free Vault Comics tote bag when you spend $50 or more at our booth. Supplies are limited, so don't miss your chance to get one for your NYCC hauls!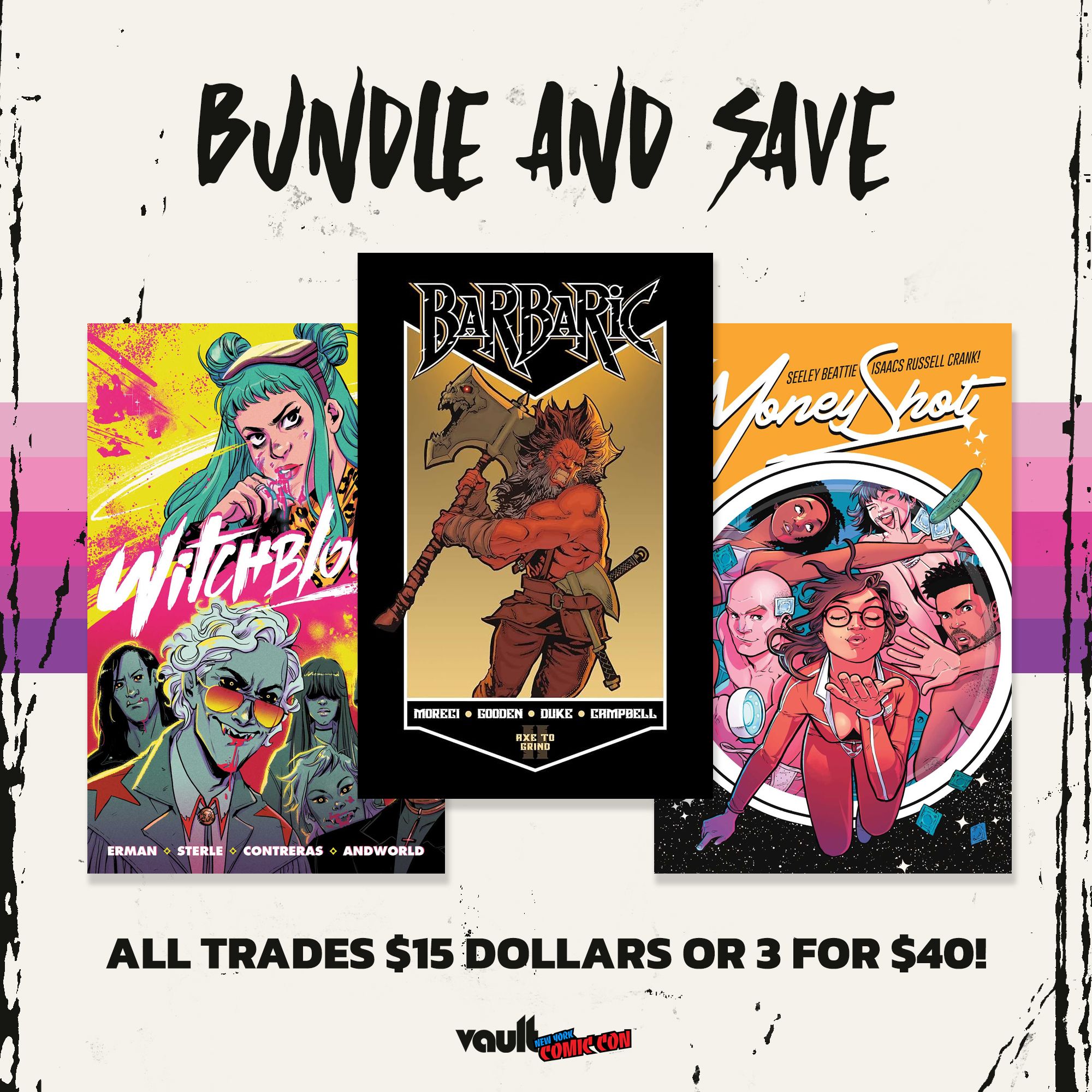 AMAZING BOOK DEALS!
All trade paperbacks are on sale at the show! Even HUGE books like The Heathen Omnibus (normally $24.99) and trades we don't have in stock will be available for order at the booth at the same convention price! Don't miss your chance to stock up and complete your Vault Collection!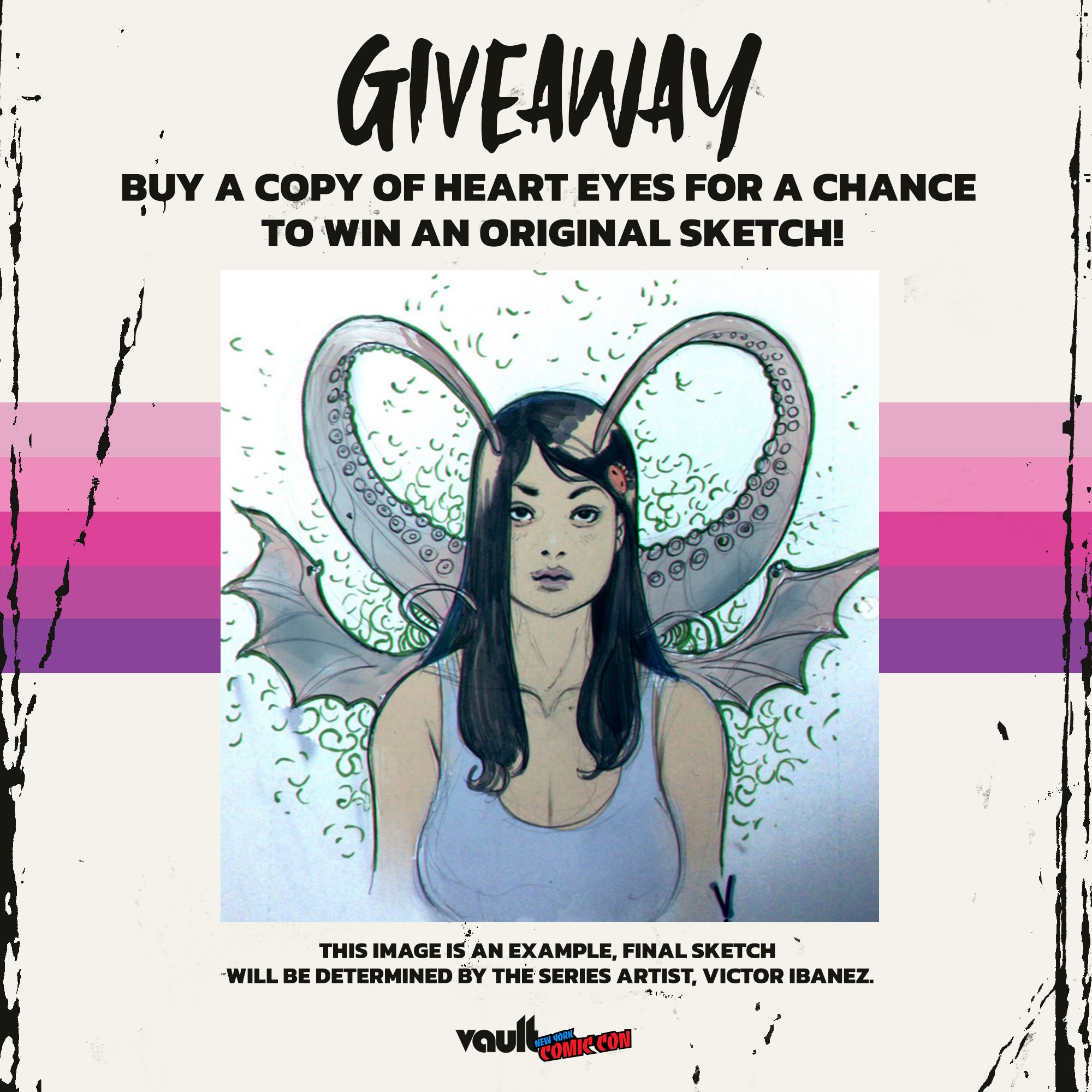 GIVEAWAY!
Buy a copy of Heart Eyes for a chance to win an original sketch from none other than artist Victor Ibanez!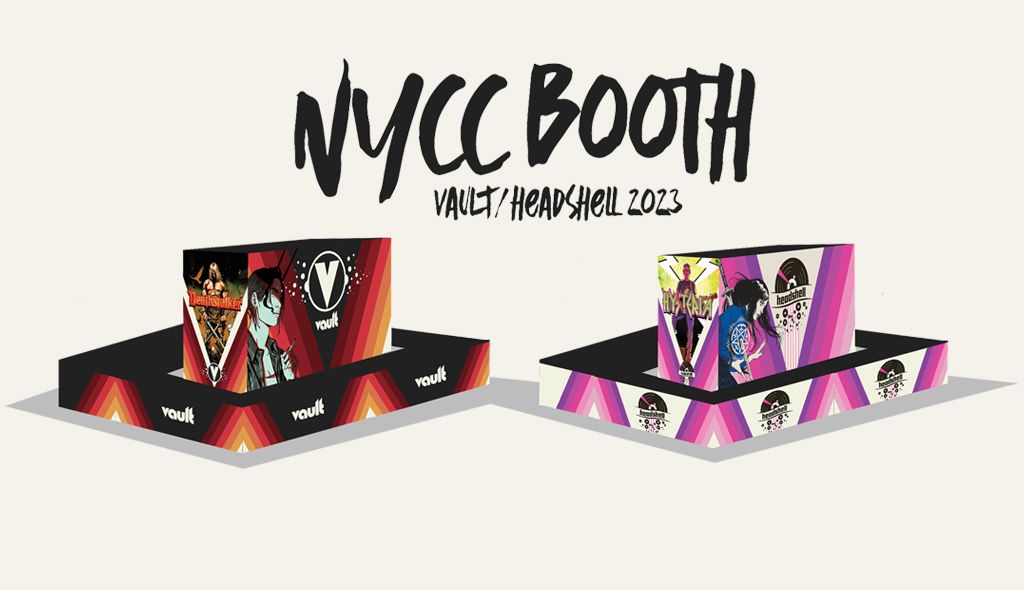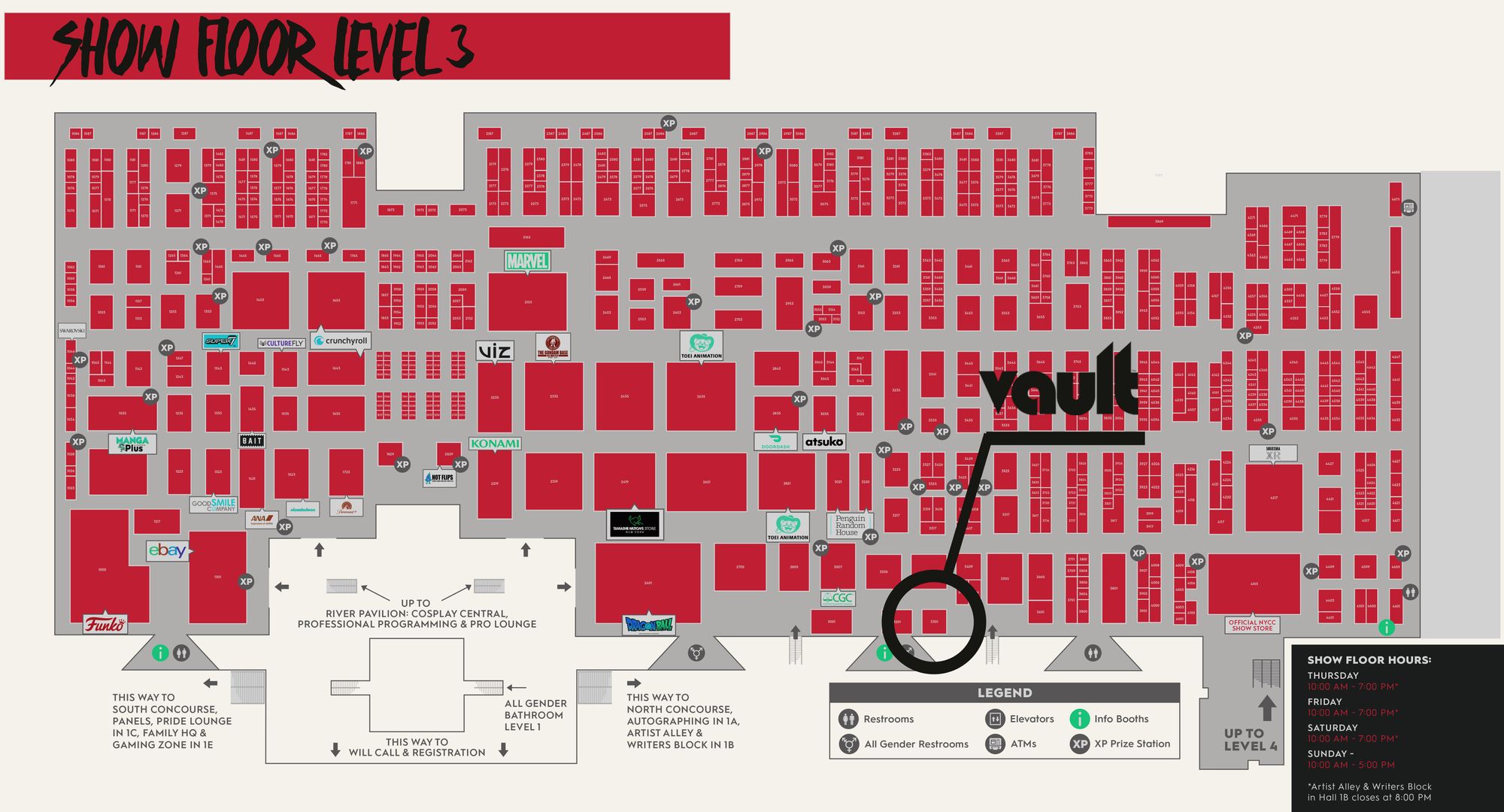 ---
---