Pride is in Vault's DNA. Our first books hit shelves in February of 2017. One of those series was about a lesbian Viking named Aydis, who goes on an epic adventure to confront the god-king Odin. After a dozen issues, just as many reprints, three trade paperbacks, a gorgeous omnibus edition, and a YALSA—Great Graphic Novel for Teens, you've probably heard of Heathen. Six years later, Heathen and its inimitable creator, Natasha Alterici, have inspired a wave of new queer creators.
Vault has grown so much in those six years, too, from the new kid on the block to a consistently Top Five publisher. Our heart, however, remains the same. We're queer founded. We're BIPOC founded. We're a small but diverse team of queer employees and passionate allies, and we're proud to say it—but we're so much prouder to show it with the stories we tell.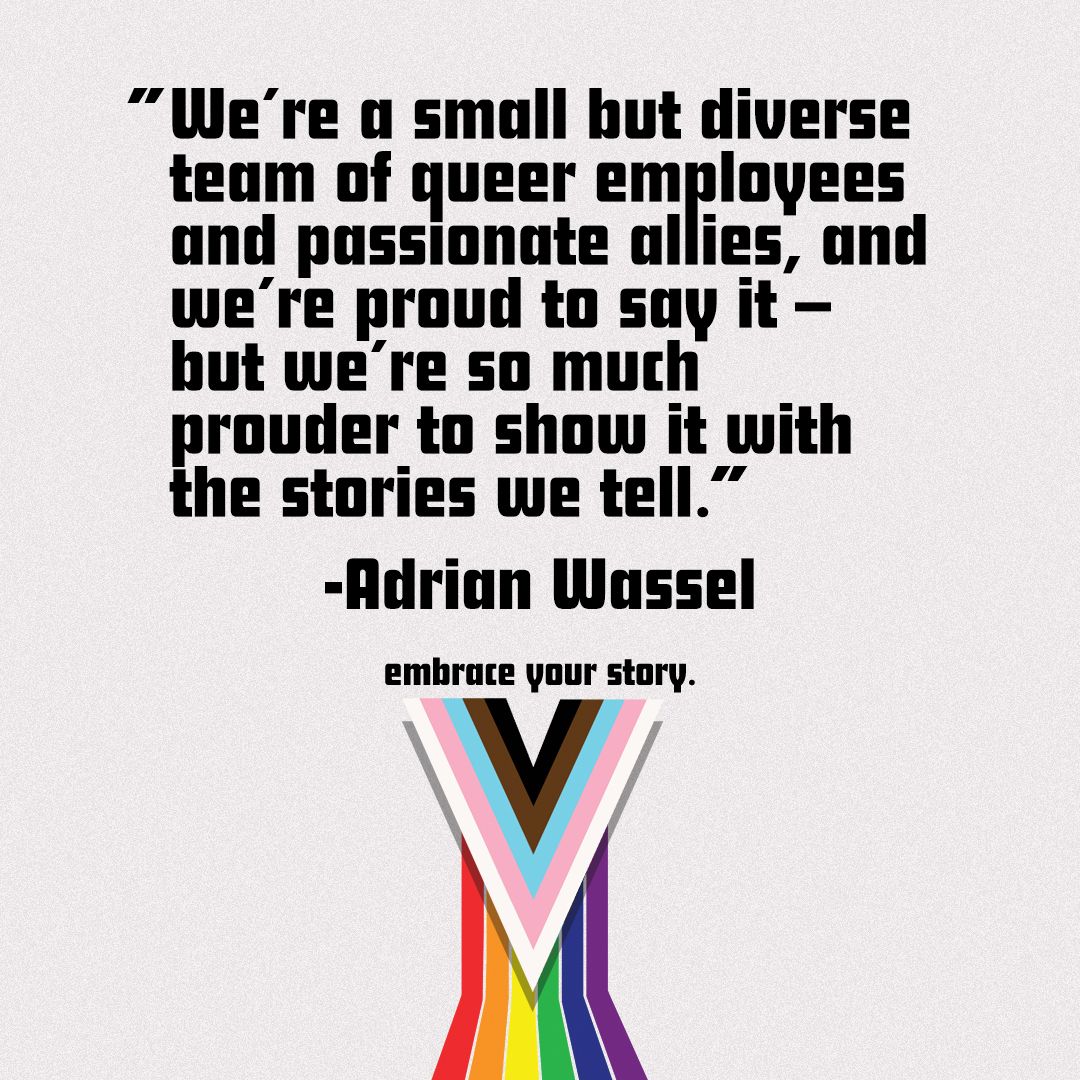 What we started with Heathen, we've continued to grow and refine; our promise to deliver the best in genre storytelling fixed permanently as our north star. We seek out the voices we believe in, coupling established talent with daring new talent, always keeping an eye on those creators who want to escape the echo chamber and reach new audiences.
Our first queer story was an epic fantasy. Next, we had to make space gay. Apparently, that was not our final frontier, as we soon brought you gay monsters with the rise of our horror imprint Nightfall. We've told an abundance of queer-themed stories in every genre we publish, and for every queer-themed story we've put out, we've brought you stories from LGBTQ+ creators tackling an abundance of other themes. That kind of balance, frankly, isn't talked about enough.
LGBTQ+ creators deserve just as much space to tell stories without overtly queer themes as they do stories with them.
In our catalog, there's as much room for a story about a mother and daughter discovering an ancient malevolence in the woods as there is for a story about two men falling in love, despite one being a gigantic monster. For every The Autumnal, there's a Hollow Heart. For every No One's Rose, there's a Finger Guns. If you check the tape, you'll discover just how much LGBTQ+ representation thrives in the Vault catalog.
In other words…
When your entire editorial department is queer, you don't have to ask strained questions like: what can we put a rainbow on this year for Pride Month? We simply roll up our sleeves and do the work—the same work we love to do every day of the year.
To benefit Trans Lifeline, we're organizing our second Pride Charity Auction in partnership with Gatecrashers. 100% of the money raised will be donated.
To spice things up, we're bringing you a sexy time-travel romance too powerful to be contained to a single era—from GLAAD and Eisner nominated Steve Orlando and Giopota.
To scare you gay, we've got the unstoppable team of Son M. and MadCursed sinking their razor-sharp claws into your flesh this spooky season.
The story of Vault is the story of queer voices shaping the world.
We'll always be proud of that.
—Adrian Wassel, EIC & CCO
---
---